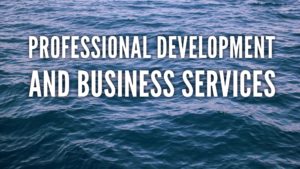 The purposes of a person's heart are deep waters but one who has insight draws them out.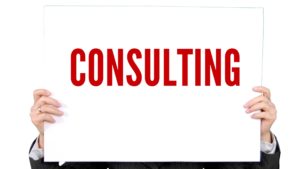 Consulting: The service you seek to answer a specific problem using the expert knowledge of a professional.
Kevin Baker's primary consulting philosophy is 1.) Making the complex simple, and 2.) Do no harm.   True consulting is helping an individual achieve personal or organizational results through the application of their specific expertise where they advise the client on the best course of action for achieving desired goals.  Consulting may or may not also be charged with transferring knowledge or a skill set to my client (training). As consultant, I draw from my past experience as a CEO, President, CFO, and General Manager to provide a complete support system to 'tell' you what you can do to transform your business to achieve your goals.
A consultant has specialized knowledge and expertise on the process or the problem that is of interest to you.Often a consultation will be a short term engagement on one specific topic.  Consultants work with individuals, families, groups and organizations. Occasionally teaching or training will be part of the engagement.  A professional who provides advice in a particular area of expertise.  I focus on teaching "best practices" gained from broad exposure as an executive myself, and from working with a variety of organizations and industries.

Kevin Baker Consulting provides the following consulting services:
Assistance with problems, issues, challenges and opportunities. 

Strategy Planning and Execution Facilitation

Business Plans

CFO and Controller Advisory and Support

Marketing Plans

Investor Presentations

Business Sales • Acquisition Due Diligence • Exit and Succession Plans•

USA-Australia Sales and Logistics Agency

 • Projects

Learn more about CONSULTING SERVICES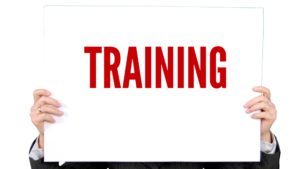 Training: The service you seek when you need specific information or skills taught to your business or organization. 
A training and development professional's primary attention is the successful transfer of specific information or skills to a group of individuals in which individual learning needs may or may not be addressed. Trainers often use a co-active approach and coaching skills.
Kevin Baker Consulting provides seminars on topics including:
Successful Professional Life–Professional Development to Stay on The "A" Team

Successful Capital Investments–As CEO and CFO, learn how to make the best business capital expenditure investment decisions.  Using the business case method, I teach your executive and senior management how to properly make a case for funding that truly creates value and ROI. 

Take The Executive Reigns: Basic Training for Executives and Senior Managers

Effective Communication Methods for Executives and Managers

How To Build A Winning Team

The Disciplines of Strategic Execution (Based on the 4Dx model)

How To Lead Productive and Efficient Meetings

Speak Like TED.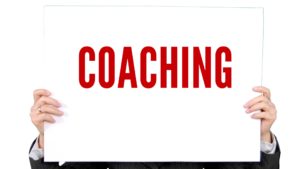 Coaching:  The service you seek when you need guidance to get from where you are to where you want to be.
The Coach's primary attention is on strengthening the client's wisdom, thought processes, and directed action toward the future.  Coaching is based on the client's self-identified agenda. A supportive and non-judgmental environment is created in which to inquire, challenge, and stimulate critical thinking and new ways of being, thinking, and acting, often resulting in new behaviors applicable to the client's whole life.  Coaching is about setting and achieving goals with the assistance of a person who asks you helpful and focused questions. Your coach's emphasis is on your strengths, weaknesses, opportunities and challenges related to the goals you have set.
Draws from asking powerful questions to take the coachee on a journey from where he or she is to where he wants to be.

Initial use of this term coaching arose as a slang for a tutor in Oxford University  for one who "carries" a student through an exam.

Executive coaching refers to a type of professional human development that provides positive support, feedback and advice on an individual basis to improve personal effectiveness in a business setting.

 In-Person and Video Call Coaching.  Learn more about COACHING PROGRAMS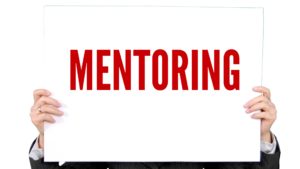 Mentoring: The service you seek when you desire a relationship where a more experienced or more knowledgeable person in specific field to guide you for personal or professional development.
The Mentor's primary attention is on imparting wisdom to a less experienced individual by taking an active interest in their development. A less experienced individual learns from someone who is literally and/or metaphorically older and wiser and has worn the same shoes and traveled a similar path.
Many small business owners have no one to talk with when they face business challenges. Market changes, personnel issues, loss of motivation, revenue declines and family conflicts are some of the stresses that can overwhelm a business owner. Consultations can help with these and other small business challenges
Works on telling the mentee what to do to prepare for the future.

From Homer's "Odyssey" when Ulysses places his family friend Mentor to impart wisdom to his son Telemachus while away fighting the Trojan War.

A learning and development partnership between someone with vast experience and someone who wants to learn. It is making a commitment in a caring way.

CEO Roundtables
[wpforms id="2579″]